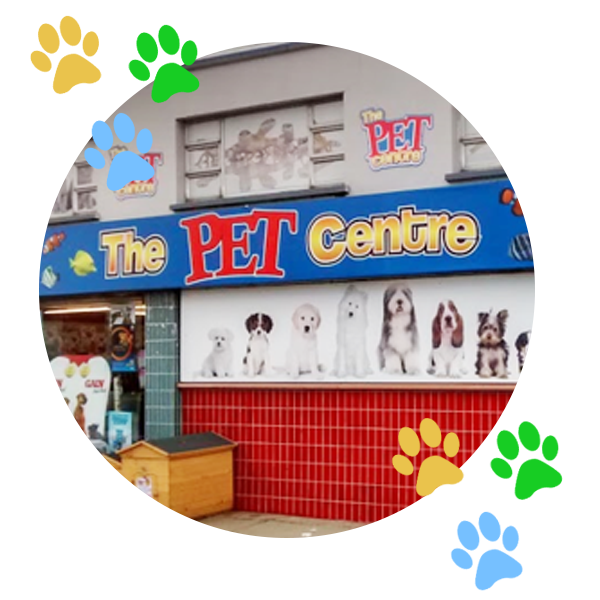 Why Choose The Pet Centre?
Here are just some of the reasons why People choose The Pet Centre…
• Extensive Pet Retail Store; We stock all major brands and our best prices are always guaranteed.
• Pet sales; we source all varieties of Pets for new loving homes, including Birds, Aquarium Fish, Pond Fish, Puppies, Kittens, Reptiles, Hamsters, Guinea Pigs, Rabbits, hedgehogs, terrapins etc..
• Aquarium Experts; We cater for all levels of aquatic hobbyist from the novice to the experienced enthusiast
• iPet Hotel; where we offer modern, comfortable and secure accommodation for your Precious Pet.
• Doggy Day Care; secure daily play and stay for your precious pooch.
• ProGroom; Our renowned Grooming Salon catering for all breeds.
• Dog Training; Expert Professional obedience training service for your dog.
• Microchipping; our trained staff can microchip and register your precious pet any time.
• Kitten Rehoming; we have being rehoming surrendered and abandoned kittens for over 50 years.
• Free water testing; have your aquarium water professionally tested anytime absolutely FREE.
• Free Expert Advice; our experienced staff are always on hand to offer their expert advice and knowledge.
• All under the one roof; all our products and services are conveniently at one location under the one roof.
We are continuously adding content to our website and as such we highly recommend you return frequently to check out what we are doing next. If you have any questions, need help or just need to chat to us about your pet or your needs please feel free to contact us anytime.